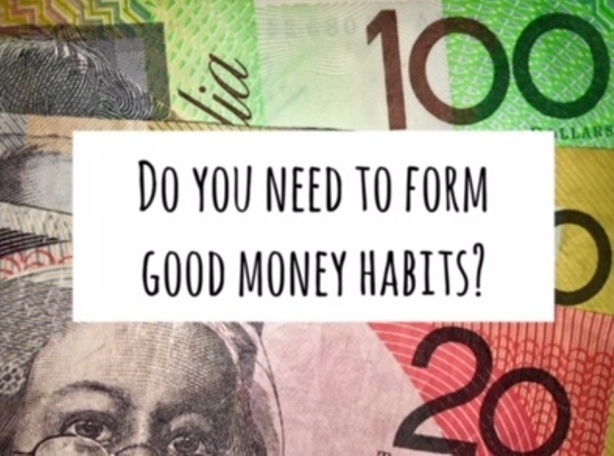 Kylie Forbes
May 11, 2018
Many professionals know the importance of forming good habits and would say it has contributed to their success. We can all take a leaf out of their book and adopt good habits. They can help keep us motivated, allow us to see our next steps to move forward and achieve what we want.
Eating, sleeping, your health and money are all major parts of your life and equally as important as each other. By focusing and getting organised to make your budget a part of your routine, you'll form a good habit after time and this will benefit you in a lot of ways.
You will prevent:
CONFUSION OR DOUBT,
OVERSPENDING,
POVERTY OR DEBT,
ANY FAMILY CONFLICT,
STRESS FOR NOW AND IN THE FUTURE.
This will create a much easier life and allow you to move forward. Don't get stuck in a crazy circle of bad repetition by not having good money habits. Get ahead instead.
If you have trouble sticking to anything new especially a money plan or budget, implement one new thing at a time. This won't be so daunting for you and you'll be more likely to stick to it. Introduce the next part of the change as soon as you master the first. Repetition makes us remember things as it forms a habitual practice that becomes second nature to us.
We are creatures of habit and while repetitive things in our lives can be boring, other things are a necessity but function much better, if not perfectly when they're practiced the same way each and every time. This is the case with your finances.
You go to work and this is a part of your routine, just as your income gets paid regularly (also part of a routine). If we deal with our income as it comes in we can allocate our money, just like we do other tasks at the same time each week to function.
Some repetitive payments we might have like our mortgage are already part of a routine. We make sure the money is in the bank so they can take the repayment so why not make as many payments as you can also part of the routine?
Our mortgage or rent is the easiest part of our finances because it's automated and anything automated makes life easier. Set up any other payments you can using direct debit for all expenses and memberships renewals and this will make taking care of your money so much easier. It's much easier to allocate the money to your account than having to pay each bill separately.
Turn the rest of your income allocation into a habit as well including any cash needed. If allocating your money correctly, it will always be available in the bank for the company to take the payment and in your wallet to use for it's purpose throughout the pay period.
Many people don't want to or refuse to follow a budget because it's another thing to do and just can't be bothered. Like most things though, if you routinely put in a little bit of time at the same time, you will become fully automated yourself.
 It may start out as a chore and boring but within weeks you will be getting into a habit and it will turn to excitement. It's exciting to see your debt decrease and savings increase but mostly to see what your income is capable of.
You will:
BECOME AN EXPERT AT YOUR FINANCES,
BE AWARE OF HOW MUCH YOU EARN AND SPEND,
KNOW YOUR LIFESTYLE POTENTIAL,
ACHIEVE YOUR GOALS,
GAIN THE THINGS YOU WANT.
Prioritise to take care of you and your money. Keep it at the top of your to do list to function at the level you need it to. It provides and allows us to eat regularly, sleep comfortably and be healthy after all, so we really should take good care of our finances first. By doing this you won't need to work as much leaving you more time to do what you really want to.
Stay motivated and stick to your new habits, starting out with easy baby steps to transform your money habits into a permanent part of your routine.
Start by looking at one section of your budget first,  and using a diary left open on your kitchen bench will remind you of what, when and how much needs to be allocated. Repeat this each time you are paid and look ahead to when you have approaching bills due. If you are looking at your diary or yearly planner everyday, you will find it easier to form this habit.
You might like to go back and Read the report of my yearly bills and expenses for an idea of how to work these out and see how much you will spend each year on living expenses. 
---