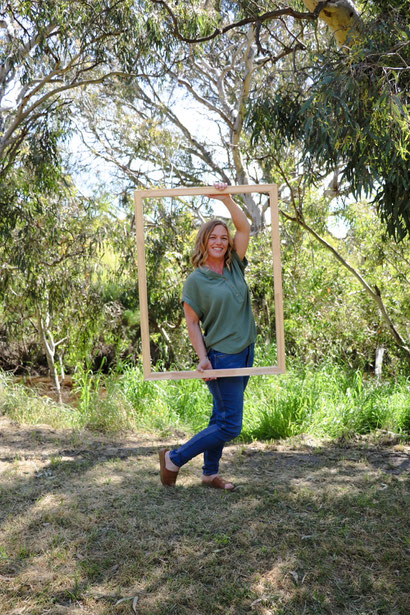 "There are no right or wrong ways to handle money,
only actions that increase net worth
                    and those that don't"                         
I'm excited to now offer coaching
MONDAY and TUESDAY by appointment
Online & phone coaching service
providing flexibility, anonymity &
a convenient way to access coaching.
Click link below & choose a time for a chat 
---
What is a financial coach & how are they different?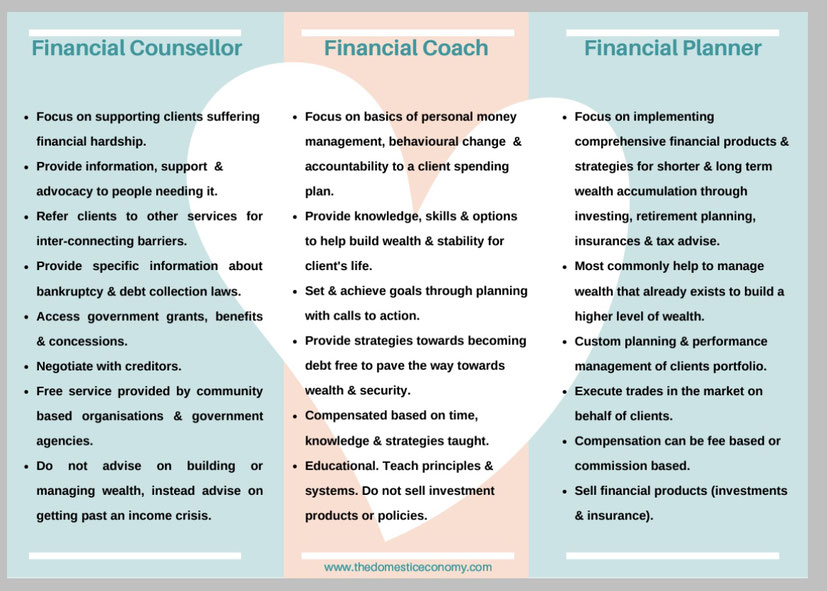 "MY MISSION IS TO EMPOWER
YOU TO GAIN CONTROL OF YOUR MONEY
TO CREATE WEALTH & LIVE THE LIFE YOU WANT"

A 10-15 minute call to;
Learn more, giving you time to let me know about your needs to see if coaching is right for you. 
---
(Session runs for approximately 90 minutes)
*Single session  $90
Session 1
BUDGET AUDIT
- Find extra money. 
- Your needs & goals.
Discover where your money is going & more often than not, find extra money by designing an easy budget system to cover ALL of your expenses, not to restrict you.
+ FREE BONUS TOOLKIT to manage your money using tools to start your journey.
*can be used as a single coaching session to quickly get your week to week money on track or as an introductory session to the
Eureka program for a complete money journey plan & financial transformation.
(Each session runs for approximately 60 minutes)
Complete personal finance transformation to increase wealth:
Total 6 sessions cost $585 
+ 5 sessions add on cost  $495
Session 2 (continuing on from Discovery session)
VALUES & BELIEFS
- Money mindset & why we handle money the way we do.
- Couples unite
Session 3
FINANCIAL OVERWHELM
- Calming the chaos.
- Creating space.
Session 4
DEBT ELIMINATION
- Our #1 roadblock.
- How to pay it off.
Session 5
HOUSING FOUNDATIONS
- Home deposit options.
- Safe mortgage guidelines.
Session 6
NET WORTH GROWTH
- Create a legacy for the future.
- Protecting net worth growth.
- Complete money journey plan. 
SCROLL TO TOP OF PAGE TO BOOK YOUR FREE Q&A CALL
* I do not advise, promote, recommend, sell or manage financial products or financial services.
I offer safe money handling techniques that contribute to wealth where YOU get to choose which path to take because it's your money.