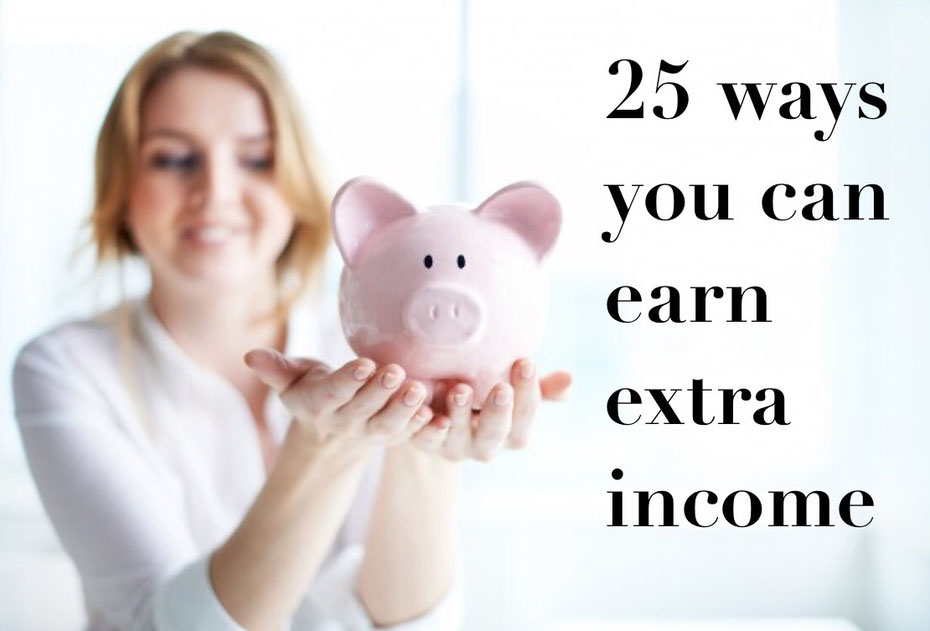 Are you following a budget and discovered your income won't stretch far enough? Sometimes you can refine this and go through it to cut back on expenses but if you can't strip it back in any way, you might have to look at earning more income.
This often happens in single income households where there's only one person able to earn, or a young family with just one income coming in and a whole family to provide for. Maybe you're trying to pay off debt and need extra to cover this?...
I started to compile this list years ago, while I was stuck in a crappy job. I was so sick of going to work and being told what to do and when I could eat. I just knew there had to be something I could do to earn money for myself. Each time I thought of something I'd add it to my list in notes on my phone… until now.
There are plenty of ways you can earn extra income, you just have to think outside the box when it comes to ways of bringing in extra money.
I chose one of these ideas and have gone into partnership to start a cleaning business. I was finally able to leave that crappy job and use a little bit of my long service leave money to get it up and running. The business has gone so well, 18 months into it we are now getting work for sub contractors and have plans to become more of a cleaning agency in the future. It just goes to show, you can go out on your own and not work for the man, but yourself.
The following ideas could also be good for an older child or school leaver while doing further study. It will teach entrepreneurial skills and set them up for a life of self reliance.
This list would suit anybody from teenagers looking to earn some extra money on weekends, to stay at home mum's or retiree's up to providing one of these as a business to earn a full income like I have.
I've wanted to publish an article on this topic for a while as I think everybody is capable and has extra skills to be able to earn themselves a little more money or even a whole income if they wanted to. After finally finishing I can now share with you, 25 extra ways you may not have thought of to do this.
How many of these are you able to do, to earn more money to give yourself the freedom to do more with your life?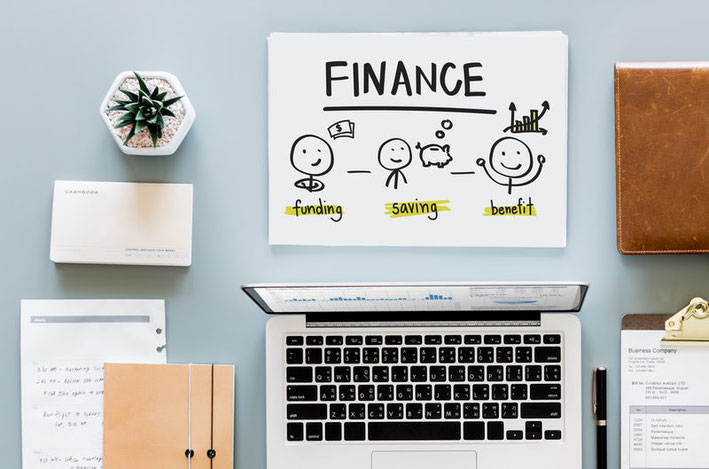 1. SELL ITEMS ON EBAY
This is such an easy way to earn extra money from home. I've been selling jewellery on and off over the past few years and usually make 100% profit on items I've sourced to sell.
It only takes a few sales to make your initial outlay back before you're able to pay for the next lot of products using the profit you'll earn. I used my credit card for my first few purchases, sold them, put all money onto credit card and was quickly able to turn the products over to start paying for the products up front.
You will need to do a bit of research as to which products are in demand and then find a good supplier to buy at wholesale prices and the rest is easy. You'll be constantly turning the products over for a profit. Too easy!
2. EARN MONEY FROM YOUR HOBBIES
Do you have a hobby that will allow you to earn money in some way? Maybe from a craft hobby where you can make items and sell them locally or online. Register and open an Etsy account and sell your pieces with a picture gallery to display your items. Can you make art pieces to sell at nurseries or local galleries? I have seen art displayed and for sale at cafes before. Again, think outside that square.
Are you able to teach people the skill of your hobby to earn money? Tutoring and teaching people how to play an instrument, Or maybe operating a tour in your area, relevant to your interests. There are so many people touring around that would love to take part in your local adventures and activities.
3. SELL PHOTOGRAPHY ON STOCK WEBSITES
Do you love taking photos and don't know how to get them out there? There are websites that you can upload your photos to where people pay you for the rights, to allow them to use for their websites.
*Try shutterstock to earn up to $100 per image download.
*500px prime to earn 70% of each downloaded picture you submit
*SmugMug pro offer a high royalty but charge a monthly subscription of $12.50
*iStockphoto has been around for years so have a lot of competition but still worth submitting.
*Start your own website selling your images with 100% control, pricing decision and royalties. Display as thumbnail watermarked photos for viewing and sell these as full sized, unmarked photos to your buyers.
*Sell your photos on Foap. They pay $5 for amateur pictures and more for more professional photos.
The best thing about stock photography is that you're selling the rights to use your photos, therefore you can sell your photos over and over again. 
Images are in demand and there will always be a market for people wanting portraits of their family for keepsakes. Wedding photographers can earn a nice little side income too and it's much easier these days with digital photos taken & sold to clients.
4. BE A FREELANCE WRITER, EDITOR, PROOF READER OR COPYWRITER.
There are so many magazines and websites out there willing to pay people for their written content. Find a niche that you're knowledgeable in and offer to write about topics for companies.
Many businesses require the services of an editor, proof reader or copywriter to help them with these tasks. The best part about this is that they're location independent, meaning you can work from home, the local café or while traveling.
Join Contena,  who are always looking for content writers to cover certain topics. If you're an expert in a few areas you could definitely earn a living from providing valuable content for websites.
Spend some time searching each of these online to see what you can find and if any of them would suit you. Most websites and Blogs have a Contact Us page where you can email the administrators to ask them how you can join their writing team.
5.  BE A VIRTUAL ASSISTANT ONLINE
Many online businesses and website administrators require the services of people capable of doing small jobs for their webite. Whether its graphic design for logos, writing, checking emails or anything really, you can offer your services to a few websites and get notified when an appropriate job becomes available. These jobs don't earn a lot but if you're lucky enough to score a permanent position you have potential to earn more as they would have gained your trust and rely on you to help them in their business.
*Try looking on your local job boards or websites first as these jobs are becoming more common and in demand.
*Offer your services at Fiverr, the worlds leading $5 marketplace.
*99Designs lets you design book covers, logos, Tshirts, business cards, brand designs, web & App designs, advertising and illustrations.
*TaskRabbit is an online marketplace matching skilled workers in all areas. Find jobs immediately available in your area.
*AirTasker is similar to TaskRabbit where odd jobs are offered and searched for. There are many people wanting small things done that they just don't have time to do.
6. RUN A DROP SHIPPING STORE ONLINE
Similarly to selling items on eBay, but without shipping a thing! Ever heard of drop shipping? It's where you advertise a product or a number of products from a manufacturer who will send the items to your buyer on your behalf. When you receive an order, you order this from the manufacturer or wholesaler who then sends it straight to the person purchasing it from you. You get to sell the manufacturers product for them, while you pay wholesale prices and sell for retail price, all without even touching the product, it's a brilliant way to sell products online. Do some research and see what you could sell.
Check out these websites for directories to hook you up with drop shipping manufacturers and stores.
 Salehoo

7. PARTICIPATE IN RESEARCH STUDIES
A lot of research studies are volunteer based programs but there are studies that will pay you for your participation.
Most studies are open to all residents, also children under 16 years of age, by registering through study organisations. If they feel you're eligible to take part in the health, nutrition, product or research study offered, you can take part and be paid for your help. A range of studies will be offered and your help could benefit development of future health, product and other study outcomes. This may help in the way people are treated also products and services offered as a result of your participation.
Try one of these organisations listed below or google 'paid research studies' in your state.
8. ENTER TO WIN COMPETITIONS
I wrote an article about this earlier in the year, read it here for more information. If you know what you'd like to win, search for competitions giving it away as a prize. There are so many competitions online to make it easy to win. I won a $4000 travel voucher a few years ago and used this to travel overseas… I must get back into this as it's so easy to do at night while watching TV. There are thousands of comp's out there and even competition websites who have done all the hard work compiling and listing all valid and relevant comp's.
Try these competition websites for starters, then search for sites specific to your likes:
*  www.competitionsguide.com.au
9. DESIGN AN APP
You can find coding courses online that will enable you to learn to build basic Apps. Or if you've got a great original idea for an App, pay a developer to build one for you. Look into it if you have an idea you can't let go of and it hasn't been made yet, it might be worth paying someone to design it for you. Look at different ways you can monetise it if creating a free App. Just because they're free to download doesn't mean you can't earn money from them. Some companies will advertise through your App and this can be a regular amount to earn.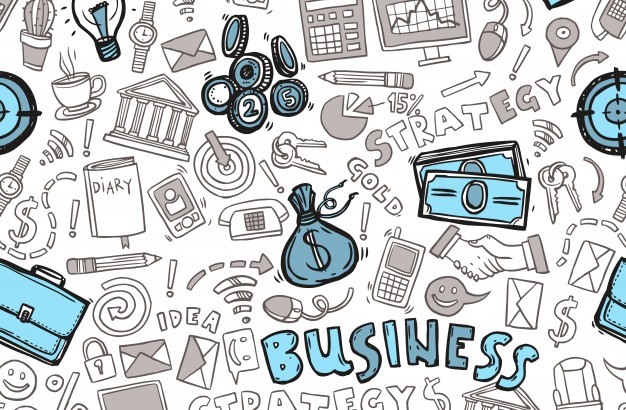 10. BE A CHAUFFEUR DRIVER
Does your community need a service that can drive people to the airport, hospital or to appointments? Even to just run errands? Some people need to leave their homes to do tasks that most of us take for granted. Can you provide a small bus to do trips once a week to certain things or outings for people without transport? People with disability and less mobility would use this service. 
11. WRITE A BOOK OR EBOOK
Everyone has a story to tell! Can you pen one, to be published or to publish online yourself to sell as an eBook? Is there something you know a lot about that you can teach people? Get it written down and see where you can take it from there. Do you have a great imagination to write a fictional story or a series? Can you write a kids book? It might just be the next big thing, give it a go.
12. HIRE OUT YOUR STUFF
Got an unused caravan sitting in your driveway for 48 weeks of the year? You could be hiring it out and earning hundreds of dollars each time and thousands each year. Maybe a trailer, tools, camp gear Baby furniture or Party supplies you could hire to people. Some items may even be worth purchasing with the intent of only hiring it out for extra income. There are so many things that people would be willing to hire as buying them might not be worth it for some. Got an unused bungalow or second dwelling you could let out on Airbnb and earn money for not a lot of effort.
13. BE AN UBER DRIVER
Similar to a chauffeur option above, register your car with Uber and become a driver. If you've got a 4 door car, SUV or a van that's no more than 10 years old and can obtain a hire car licence, this could be a good extra income. Check out all of the requirements on the Uber website for more in depth requirements and info.
14. PROPAGATE PLANTS TO SELL
Do you have some rare plants, or plants worth more than average? Propagate them or grow more from seeds to sell. Find some plants in demand and become a provider to sell at local markets, nurseries and shops. Promote plants that grow well at your house as great for the area and this might appeal to people, especially in newly built urban areas.
If you've got a few acres or a large backyard, can you grow a plant that you can get some decent money for? I looked into growing capers a few years ago but needed more land to do this. Another good one to attract a bit of money could be Ginseng, this one I researched a few years ago… my brain never stops.
 15. GROW FOOD TO SELL
Similarly to propagating plants, can you grow food? Do you have an abundance of something each season? Grow anything you're able to, space and location permitting, from animals for their meat or their bi products to fruit, vegetables and herbs? Maybe you could grow one thing each season in bulk to sell. Can you make animal feed?
16. START A BABY SITTING AGENCY
This is a great idea for teenage kids. Some are probably already baby sitting, why not employ other older kids to also baby sit. You advertise and drum up the business for baby sitters while taking a percentage as a fee. This idea is not limited to baby sitting. Do you have any other ideas along this line? Can you think of a service that may be able to use contractors to help you with all the work that may be in demand out there? My partner and I have started a house
cleaning business which has just started to branch out and expand and now we have a vision of becoming a small cleaning agency in the future in our area.
17. BECOME A CONSULTANT FOR SOMETHING YOU'RE GOOD AT
Do you have expertise in a certain area or maybe a niche that covers a few things you could 'teach the people'? Can you hold workshops to teach a group of people something you know a lot about. You only have to know more than the average person on one topic to be able to pass this on to others that may also want to learn your skill or get help from you. Wellness, health or some sort of course are a few that come to my mind. Can you think of something you're good at you could teach? Can you run small workshops in your community and offer your knowledge for a fee.
18. CLOTHING ALTERATIONS
Did you learn to do this in high school or from an older relative? If so, offer to alter clothing, curtains, upholstery or anything made from fabric. This is still a required service that will always be needed. With so many body types and people who love to buy clothes or recycle others', you can offer this service as an extra side earner. Plenty of horse owners may use this service for horse rug repairs if you live in a rural area and have a good quality sewing machine for industrial stitching..
19. PROVIDE PET SERVICES IN YOUR AREA
This is a new area to offer services in as most pet owners have had to walk, groom, clean cages, take care of and even pick up their own dogs poop. But with so many people traveling and too busy to take care of the nitty gritty demands of pet ownership, most are willing to pay a small amount weekly for pets to be looked after or chores partly substituted by someone else.
People get home from work late and have no time to do their pet chores. They just want to be able to cook tea and
hang out with the pets and family at the end of the day. People are actually willing to spend $20 a week for someone  to pick up their pet poop in the back yard so they don't have to. At $20 per back yard, you could have 30-40 clients a week to be able to earn a small income. Offer other services to bulk up the earnings.
If I owned a dog or two I would use this service as it's such an easy idea for a little amount. If it saves your sanity and if you value your time off, why not?  
20. BE A FILM OR TV 'EXTRA'
With so many films and tv shows in production, there are many extras required to fill in crowd numbers, walk through scenes and in some way, be involved as an 'extra'
Find a good casting agency to work with, get your bio and head shots sorted and you may be offered relevant parts to audition for.
Look for reputable agencies in your area to work with. Who knows, you might even score a small speaking part in a production. Check out more requirements online and see what might be available in your area or capital city.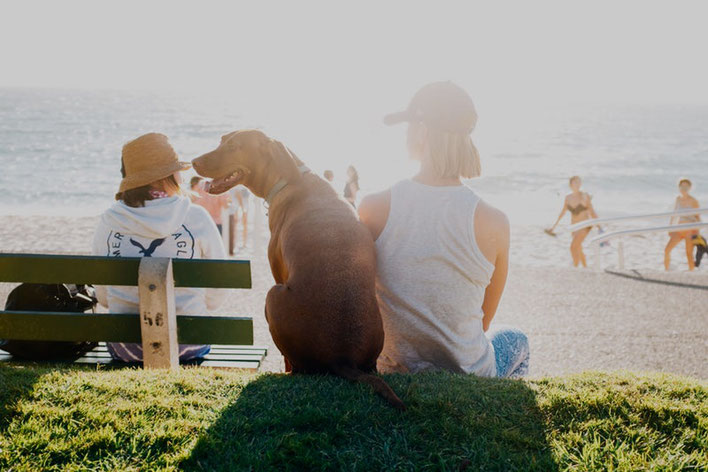 21. BE A TRANSLATOR
Many organisations need the help of a translator when dealing with people with limited English skills to allow them to communicate. If you know a second or third language you can be a translator for airports in your country. There's many times airport staff need to interview someone in transit or arriving in a country and they're unable to speak their language and may need your help to talk to them. Not only would airports need this, but also other tourism, hospitals, Doctors, banking and legal companies.
22. BECOME A PROPERTY MANAGER
Start your own business and manage rental properties for landlords. Build up a portfolio of as many properties as you need to earn an income by charging a percentage of rent to deal with the rental property on behalf of the landlord. This would involve all areas of property rental, matching people to homes, setting up leases, inspecting properties, vacates etc.
Registration or licensing may be required so check with your state laws but this could be worth doing to set yourself up in your own business with the potential of employing someone to help and expand your business if the demand is there.
Property managers can charge between 5%-10% amount of the rent per month, or approx $50-$100 a month, for each house you manage.
23. BECOME A PAID AFFILIATE FOR A COMPANY ON SOCIAL MEDIA
Do you have a favourite product you could influence and push on social media? Look for companies or manufacturers offering an affiliate program so you can lead customers to them for a cut of the sale. It's an easy way to make a little money. Start a niche website where you can direct people to stores selling related products to your website. If you have plenty of visitors to your site, you can earn a nice amount each month.
Get thousands of followers to work with companies to receive products for free and also be paid to show their products off. Sometimes holiday resorts will let you stay for free for a plug or promo of their property if you have enough followers to spread the word to. Search online to see what is available, which niche you could cover and what fits for you.
24. COMPLETE SURVEYS ONLINE
This one does take time to complete online but they do pay out. If you're home often and can complete these in your own time, why not for a few extra dollars. You won't earn an income from it unless you spent hours each day completing but they are a good way to supplement your income to give you a little more on top. You could allocate these earnings to small expenses, extra buying online or just a special treat for yourself.
25. PROVIDE A SERVICE IN YOUR LOCAL AREA
What service does your town or community need? Is there an untapped niche that you can provide to? You could spend an hour or 2 asking locals what service they would use if it was available to them.
A few that come to mind are car detailing, dog grooming, Yoga or Pilates instructor, curtain making, de-cluttering peoples houses, hosting kids parties, catering etc. That's just a few off the top of my head, imagine what else you could come up with and by asking others for suggestions.
Got any more income earning ideas? Add yours to the comments below.
The more we can share, the better. Every community can benefit from these small business ideas and everybody is capable of earning their own income. How can you be self reliant or earn extra to have more financial freedom?