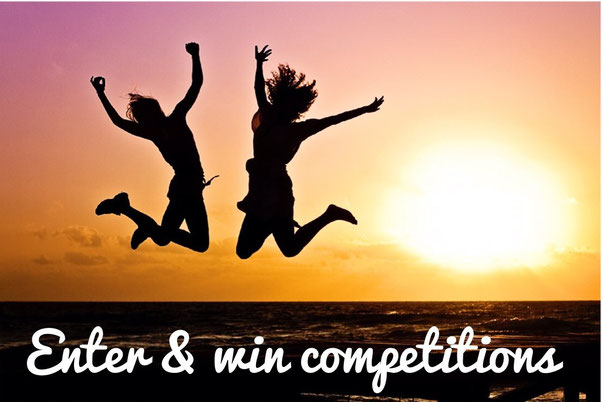 I really wish I had more time to enter online competitions because YES! You can win things for FREE! It really does pay off ...and out. People really do win those competitions out there - as I've proven.
I used to dedicate one day each week to entering online competitions when the kids were younger and I wasn't working as much as I am now. I've always enjoyed writing little poems and ditty's and searched for competitions that required this as an entry. 25 words or less, were and still are my favourite.
After winning a few small prizes almost instantly (within weeks) I started to aim and search for specific prizes: cars, holidays and cash.
My parents introduced me to the pacific islands when I was 17 and I desperately wanted to get back there...but couldn't. We had just moved into a new home and living on one income. The only way was to try and win a holiday to that destination, out of desperation, so I typed in the search bar 'Win a trip to Rarotonga'.
I found one that was still valid to enter for another 2 weeks! After reading the terms and conditions I discovered I could enter once per day...so I got writing my 25 words or less answer to 'Which resort would you stay at on a holiday to Rarotonga and why?'  
I featured different resorts around the island that I had looked up and wrote 13 entries, entered one each day and tried to not get my hopes up...
2 weeks later I was checking my emails when one subject line in particular caught my eye. 'YOU HAVE WON'!
I opened it to read what the hell I'd won: A $4,000 travel voucher from STA Travel Plus a $500 voucher to spend on local accommodation.
We used the local voucher for a short stay with the kids at Points South Cottages near Apollo Bay on our beautiful Great Ocean Road, Victoria. Of course I used the $4,000 travel voucher for that trip to the Cook Islands :)
OMG IT WORKED!
...then things got busy with a new job so I have put this hobby to the side for now, but just wanted to let you all know that competitions are real. Someone does win. It may as well be you!!
If I had more time in my week I would source more competitions to enter. They definitely pay off if you are persistent with entries. Allocate just one day each week, or even a few shorter evenings to do this. Give it time and reap the rewards!
Some people have been known to win up to $30,000 in prizes a year. Competition junkies I call them. A great way to supplement your income with items though if you have spare time each week. 
It only took me 2 months to win my travel vouchers so it is possible to use this idea as a bonus earner. It might not be cash in your pocket but some prizes are worth thousands of dollars... That would also help you!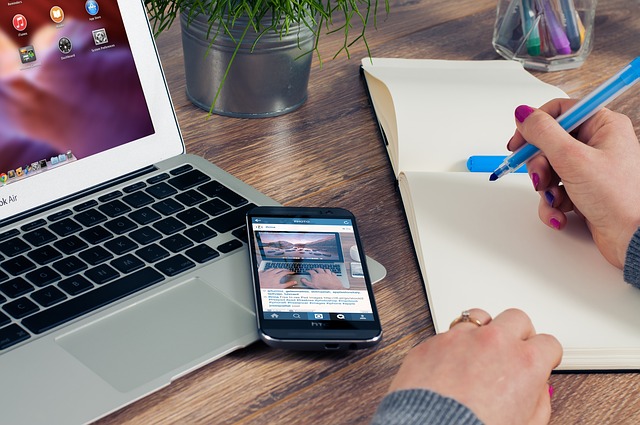 TIPS FOR
ENTERING ONLINE
COMPETITIONS
Look for competitions hosted by reputable companies and your favourite brands. Ones that you are familiar with. The bigger the better, as the prizes will be great. Some companies have their best giveaways, promotions and competitions when they celebrate the business' birthday. 
Read each competition' Terms & Conditions as they all may have slightly different rules. 
Enter daily if T&C's allow.
You shouldn't need to spend a cent to enter if you don't want to so only enter FREE competitions. Once you start you WILL find yourself seeing comp's every where; chocolate bars offering $1,000 and random products offering prizes. Only enter via a purchase if you need the product or was going to buy it anyway.
If your entry requires a receipt or product barcode from a purchase, keep them with entry dates written on them to keep track of what you've entered.
When joining each site to be eligible to enter, uncheck the box for newsletters, updates and each new competition. You will be bombarded with so much junk mail, as some companies may share your email. Alternatively, you could open a new email account just for your competition entries. Learn from my mistake, oops!
Unsubscribe from emails when you no longer need to be linked up with certain companies. Keep the ones that have regular competitions.
Keep a notebook with your current comp's and entries, dates they run for,

date of draw or judging, prizes etc noted down.
Search for comp's in your country, state and region. Use different word variations in search bar to find them all.
Search for comp's with entries that require 25 WOL. People tend to find these too hard and avoid them so there is more chance of winning. Get creative or funny with these entries. Try to promote the company offering the prize a mention as they may use your entry for future marketing purposes.
Search for comp's to win specific or big prizes: Holidays, Caravans, Cars, Cash or Jewellery:
       'Enter to win a travel voucher'
Search for multiple competitions to enter but keep it to a comfortable amount. Some sites may allow you to enter daily and if you're entering too many everyday you might lose interest too fast. Concentrate on the quality of your entries rather than too many on the go to try and keep up.
The harder you search, the better the competitions you will find :)  Look past page1 results on search engine and find the comp's that are not found so easily = more chance of winning if less people are entering. I used to go straight to page3 to start looking for gems.
If you have a certain skill or interest, you could enter contests, both local and online. Photography and art contests are popular. Search for contests relevant to your hobby, skill or interest that you can physically enter your work.
AVOID SCAM 
COMPETITIONS
Avoid websites that are not operated in your country. More chance of landing on a scam and less chance to win as far more people will enter anyway.
If a competition entry requires only your mobile phone number followed by an SMS and a pin, Avoid, Stop, Unsubscribe, never again!
Keep away from the offers for Free gift cards. They will more than likely get you to send information to third party companies who will pass on your information and contact you with products or services to sell. This tip mainly applies to the dodgy SMS pin entry competitions where you go through a series of 'tasks' and get roped into an SMS subscription at a ridiculous amount each month. Check the company offering the gift card first and use your judgement.
Just be wary and stick to the competition directories in your country and the big companies you know and trust. 
SOMEONE HAS
TO WIN IT,
SO YOU GO GET IT!
Try these in your search engine:
Enter competitions
Win a holiday
Win a car
All TV networks in your country + 'competition'
All newspapers in your country + 'competition'
Competition directories in your country
25 words or less competitions
and 
Individual large company/brand websites, then search for competitions/promo's within the website.
Directory websites to find
competitions for
Australian residents:
http://www.win-free-stuff.com.au/ 
https://www.competitionsguide.com.au/
http://www.competitions.com.au/