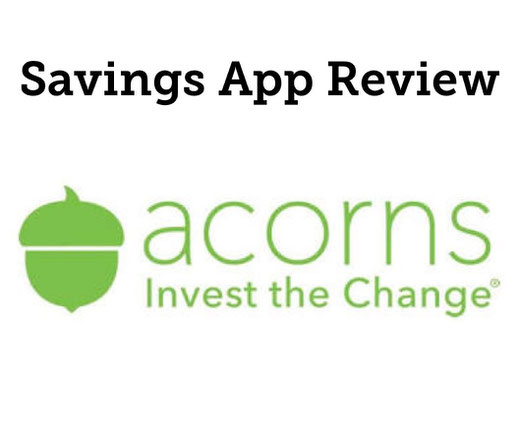 By Kylie Forbes
January 29, 2018
START INVESTING YOUR SPARE CHANGE WITH ACORNS
Here is $2.50 to you from Acorns to start your new
The Acorns App is a great way to get into investing, with little knowledge needed.
Acorns will use your spare change (Round up) to save and compound over time, all automatically, every time you make a purchase. It invests your change from each purchase to the nearest $1 for automated savings into your personal Acorns account.
Example: spend $3.60 on a coffee and Acorns will round up to the next dollar and send the amount of .40c to your Acorns account.
Saving money is difficult, especially if handling debt and bills as well. Investing small amounts often (micro investing) is the easiest way to achieve long term savings and even short term saving goals.
This App is such a great tool that I am highly recommending to everyone, to be able to achieve a savings goal without having to do much at all.
I have been using the App now for just 3 months and I'm very happy with it! The best part about this App is that you have choices within it to use it the way that suits YOUR budget. You can invest as little or as much as you want!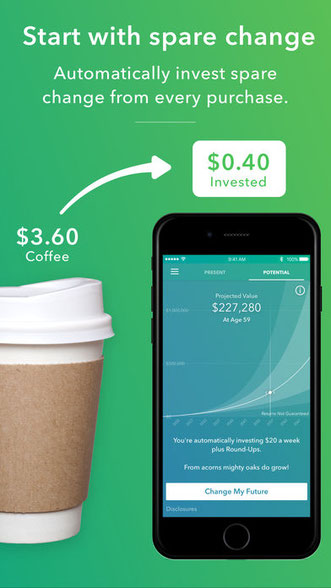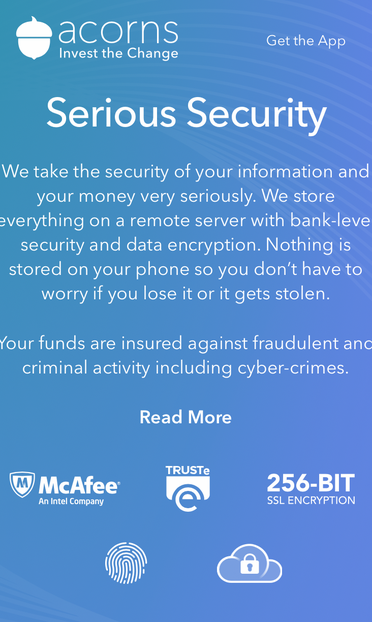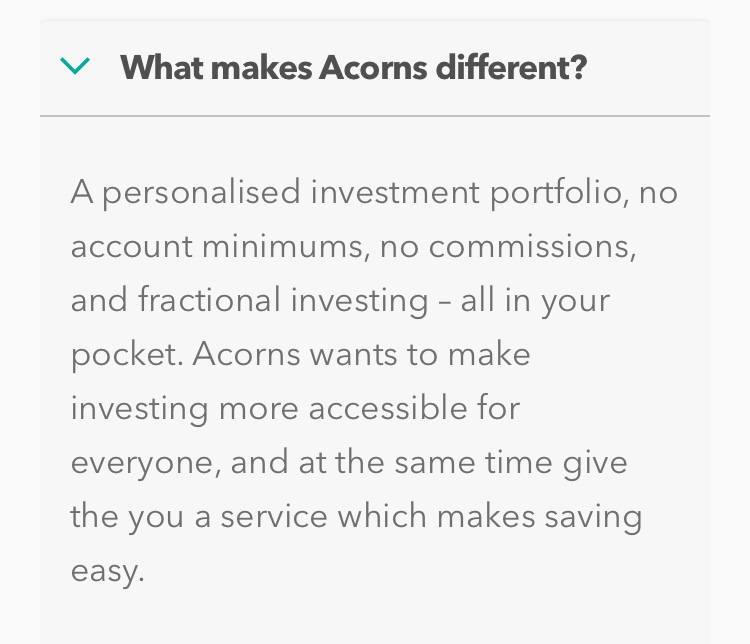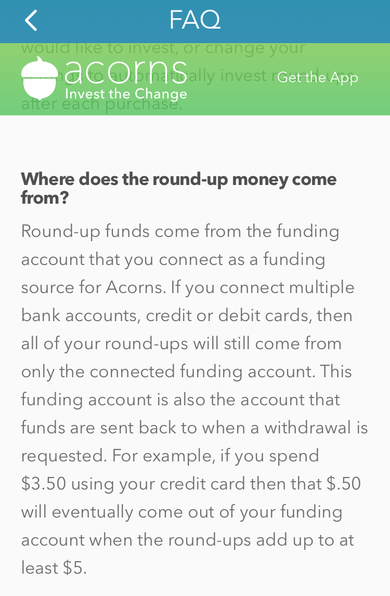 After I downloaded the Acorns App, I linked 2 of my bank accounts, one as the funding account (your bank account that will fund all investments), and the other as the spending account (your account which acorns tracks for all round ups) This can be the same account if you wish to keep it easy. I then invested $5 to start and set my automatic round ups.
I noticed after 3 weeks that the spare change wasn't coming out each time I made a purchase. After reading the FAQ on the app I learned that the round ups are not transferred until I reached a $5 threshold. Even then the transfer took a few days and I couldn't really keep a true balance on my accounts. I went through the App again and also learned that I also had the choice of setting recurring investments! This sounded much better.
Recurring deposits are an easy way to automate your savings, set to any amount you choose and to a regular transfer day.
I stopped my round ups from happening and have chosen to instead set my recurring deposit to just $10 a fortnight for long term savings I won't miss. Also to test the App before reviewing it. This system is perfect for my budget as a small side saver. It's transferred to my Acorns account once each pay cycle, on pay day so I don't even notice it gone. 
I have found this option to be better for me, but you may prefer to choose the round up option to suit your budget.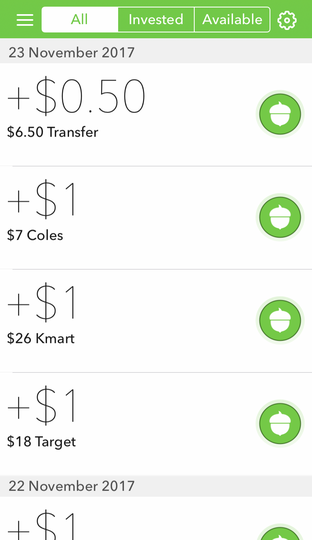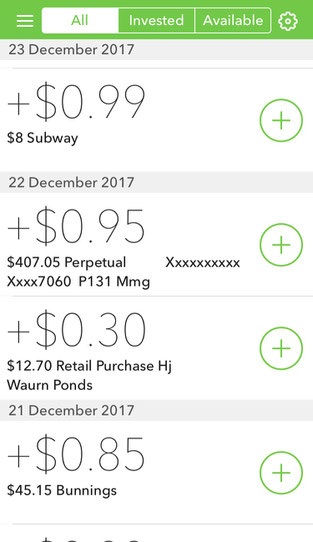 It's one of my favourite Apps!
Acorns can even invest your money into stocks and bonds, therefore earning you dividends if you wish.
You will have the option of 6 portfolios to choose from, ranging from conservative (low risk) to aggressive (most risk) portfolios.
*CONSERVATIVE
Provides investors with current income and preservation of capital
*MODERATELY CONSERVATIVE
Provides investors with current income and capital appreciation
*MODERATE
Provides investors with capital appreciation and current income
*MODERATELY AGGRESSIVE
Provides investors with capital appreciation
*AGGRESSIVE
Provides investors with capital appreciation
*EMERALD
Provides investors with capital appreciation from a socially responsible selection of stocks and bonds.
I have chosen to use Acorns as a small savings goal on the side into a moderate portfolio. I won't be using it as an investment to build on but rather another area to save a small amount into. I am able to withdraw my money as soon as I reach my target but being in my Acorns account I am less likely to just use it if I need it. 
There is no minimum amount required to open an Acorns account but for you to start investing into a chosen portfolio, your round up amounts must be more than $5. This is done through the round up process in your settings, so every time you purchase something, these round ups all add up towards the $5 threshold before transfer.
You can add your superannuation fund too for additional contributions to your super account directly from your Acorns account if you would like this investing option.
With a number of options in the Acorns App you will surely find something to suit your needs.
GOT TO LOVE A FEW FREE BONUS' !!!
ACORNS 'FOUND MONEY'
I love this added feature as it provides another way to put money into your Acorns account in the form of 'Cash Back' from selected brand partners. By shopping with the listed brands, accessing sites through your Acorns App, these stores will invest money to your Acorns account after a purchase has been made as a thank you from them and Acorns! 
Each vary in amounts, some big and some small but these stores are used often by me and have been a bonus while purchasing text books for my kids through eBay. So far I have received $14.60 from stores such as Boohoo, Catch Of The Day, Booktopia and of course eBay.
All stores are listed in the Found Money section of the App. Some of these other partners are Woolworths, Virgin Australia, Cotton On, Amcal, Rays, asos, Nike, Chemist Warehouse, HP, Groupon, BCF, Vodafone to name a few.
It's extra money back for simply buying something you were going to buy, only going through the Acorns App to get to the store instead of your browser.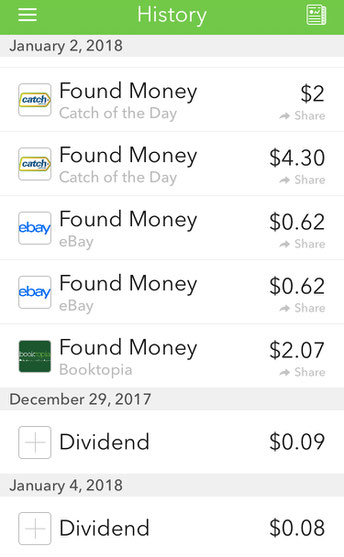 EARN MORE FREE MONEY, REFER FAMILY & FRIENDS
As a thank you, Acorns will share $5 
giving YOU $2.50 to get you started with a new account and $2.50 to the Domestic Economy for the referral. 
To receive your new member bonus, make sure you download the App & sign up via the links throughout this article to ensure you receive it.
Here is the link -  https://app.acornsau.com.au/invite/RUL9EG
If happy with Acorns, refer family and friends for a further $2.50 paid to you for each new member you have also referred.
ACORN FEES
I'm completely ok with these fees as my earned 'found money' has covered my entire years worth of fees already.
Only $1.25 per month for balances <$5,000
For balances >$5,000 you will pay 0.275% of account balance per year, charged monthly.
Withdrawing money to your bank account is completely free.
With Acorns, not only can you invest and save your own money, but you also have opportunities to earn even more with 'found money' and referral commissions all being paid to you from other companies! Even if you choose not to invest much of your own money and only rely on bonus money, it will still be a beneficial App that I highly recommend.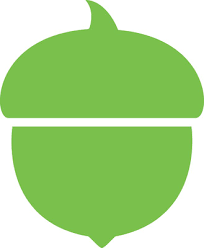 Disclaimer:
The Domestic Economy will earn a $2.50 commission each time a new member earns their $2.50 upon joining Acorns by downloading the App, through the links on this page. 
I thank you very much for joining Acorns through my referral link to earn both of us a commission! These commissions will help with the cost of running the website. They will also enable you to then refer new members for yourself :)