It's a new year and time for my money brain to think about and look at the year or two ahead.
I always think ahead when it comes to my money. I need to know what expenses are coming up but most importantly, when and will any debt or savings goals be achieved in the coming months? Keeping check when any final debt repayments will be made helps me to move forward and plan where that money will next be allocated in my budget. An old debt repayment can be given a new use for the future to better my lifestyle. Eliminating debt and gaining more savings = freedom to do more of what I want based on my current values.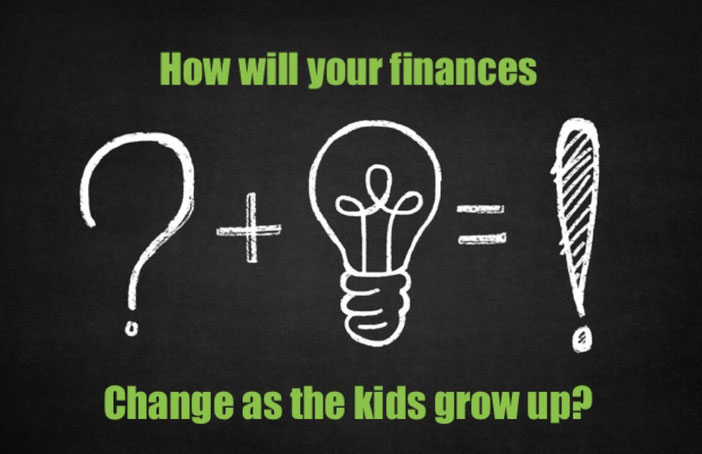 With the kids getting older, how will this impact you? Is it time for you to look ahead to any financial changes in the near future?
Just this week I had the realisation that I'm getting to the stage where my finances will be changing over the next few years and I'll need to earn more money by the time my kids have finished high school. All family assistance and child support goes towards the cost of raising the kids and in 3 years time I won't have this to rely on anymore. While I'll have to charge my kids something to help with costs after they've completed high school, it won't cover all expenses.
One daughter is going into year 12 to complete her final year of high school therefore both payments will be going down to only cover the costs of the twins still in school. I'll have to refine my budget to allow for these changes.
Before these changes, I need to know exactly when payments will change and what the new payments will be. Then I'll need to see how it will affect things in my budget and change anything I need to in advance. By noting these changes, I'll be ready for the time to come.
I use each form of income for certain things in my budget, so I have specific places each income is allocated to pay for things. Even though it all comes in and all goes out, I like to give each income a job to do. This makes my budget a routine and easy to manage.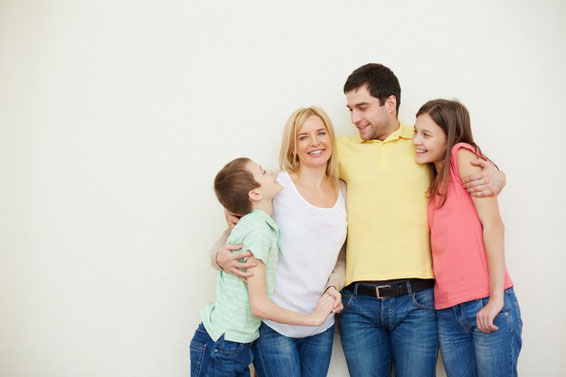 *The income I get paid from my job covers expenses due regularly and every time I'm paid. Repetitive costs that happen often. The mortgage, groceries, fuel, my cash spending and any savings.
This amount will stay the same unless I get more productive to earn more here. 
*The family assistance I receive covers all other expenses paid monthly, quarterly and yearly including all kids costs. If any, unexpected expenses that pop up throughout the year are also paid from here.
I had to figure out how many years I have left, receiving the fortnightly payments and the end of tax year supplement Part A and Part B. Because I earn under the partnered income threshold of $80,000 or less, this payment is automatically received and helps with larger expenses or family goals each year. My payments will lower at the end of this year and my last full year supplement will be paid to me in 2021 so I have had to factor this into my future yearly budget and change it as these changes happen.
*The child support I receive is used to pay the 2 loans I have: One being braces for miss2 and the other being my car loan.
The child support will stop for miss1 one month after my final car repayment. I planned this in 2013 when I purchased the car and knew the final repayment would be paid by the time the child support would reduce. I know it might sound weird to think this far ahead but I had to be sure I could support all payments for the life of each loan. Perfect timing pre-planned! As for the braces for miss2, this debt was also planned ahead by making sure I could repay all 25 months before her child support ended. Thankfully there will be 1 year of child support for my twins, to pay for other things (currently unallocated) before this will end.
One bonus for me will be that once the kids have all finished high school I won't be paying for their pocket money any more. While they're in school I give them $30 each a fortnight in exchange for chores completed around the house. This will cut $90 from my fortnightly budget. I'm sure it will be needed to cover other expenses once they leave school and I won't be paying thousands each year for their expenses but it still won't cover the amount needed for all household expenses.
NOTE ANY CHANGES (LIKE MINE) AS THEY WILL HAPPEN:
FAMILY ASSISTANCE
AND CHILD SUPPORT
LOWERS NOVEMBER 2019
(My car will be paid for by
September 2019)
FAMILY ASSISTANCE
AND CHILD SUPPORT
ENDS OCTOBER 2021
(Miss 2's Braces will be
paid for by May 2020) 
LAST FULL YEAR
FAMILY ASSISTANCE
PART A&B SUPPLEMENT
DUE IN JULY 2021
(after tax return completed)
LAST HALF YEAR
FAMILY ASSISTANCE
PART A&B SUPPLEMENT
DUE IN JULY 2022
(after tax return completed)
By the end of 2021, I will no longer receive any financial help from Family Assistance or Child Support. Even though I will be receiving less, I will be glad to be free from both of these and back to being my independent self.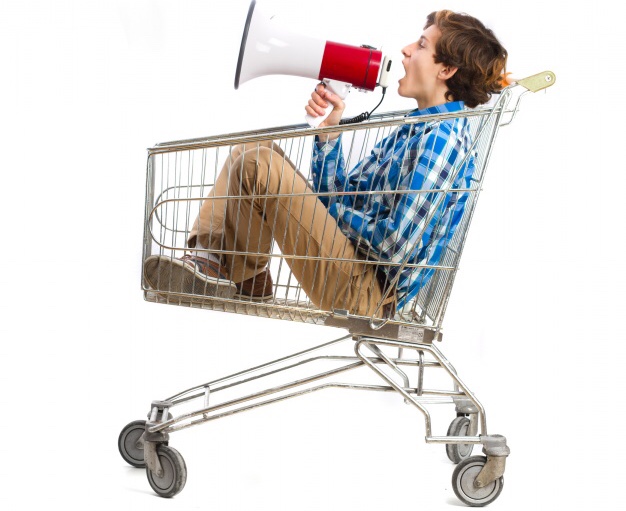 WHEN WILL YOU STOP RECEIVING FAMILY ASSISTANCE AND CHILD SUPPORT (IF ANY)?
HAVE YOU THOUGHT ABOUT HOW THIS WILL AFFECT YOUR BUDGET?
Because of all of this I now have to think about how to increase my income by the end of 2021 to cover all of the household expenses. No doubt they'll be still living at home for a little while and I won't be getting anything but a small amount of board from them.
I may look into investing in real estate as I'll be easily able to get another mortgage with no dependants (kids) or I might have a few side hustles on the go to supplement my income. Thank goodness I've taken it all into consideration and have a few years up my sleeve to plan and prepare for this.
WHAT ARE YOUR PLANS WHEN YOUR KIDS HAVE FINISHED HIGH SCHOOL?