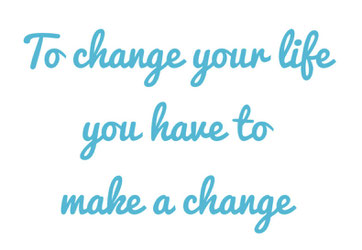 We often feel overwhelmed by the amount of things we have to do and think about every day which can distract us from our money and being able to achieve goals. Things become chaotic and this leads to stress, panic and avoidance of other areas. To improve all areas, our household needs to be running well or we spend our life running, and getting nowhere. Do you need to create some space for yourself?
By making space for our financial well-being to pursue some goals we can cover all areas of our life and achieve anything we want but first we must calm the chaos. 
Minimising the amount of things that take up too much of our mind and time is easy when focused on for a short time. Just a quick season to flip it around, reset and allow yourself to then focus on your money and goals. When we're able to focus on our finances and goals all other areas seem to fall into place like relationships, workload, household systems and enjoying life just by eliminating stress. 
Make your life run the way you want it to by calming the chaos using my 8 'ates' checklist. Tidy up, clean out, organise and put some responsibility with those who share responsibility so you no longer feel overwhelmed and can concentrate on the thing that allows everything else, your money. You will find time to dream and focus on your goals... and achieve them!
THE 8 ATES
Sometimes we can take on too much responsibility, much of it may not even be ours but we find ourselves doing everything to keep the peace. It can be a vicious cycle keeping us stuck and never feel like we're moving forward. The 8 ates are areas that need to be dealt with in order to be living the life you want. Sometimes all it takes is to
ELIMINATE
SEGREGATE
DELEGATE
ALLOCATE
AUTOMATE
COMMUNICATE
NEGOTIATE
REGULATE
CREATE SPACE BY CALMING THE CHAOS
Identify and write a list of things causing you to feel stress from chaos.

Download and work through each of the 8 ates in the pdf checklist below, one by one to eliminate the chaos.

Focus on more important and meaningful things in your life.

Find happiness! :)
DOWNLOAD THE CHECKLIST
Creating Space Checklist
Work through the 8 ates to create some space in your life and calm the chaos.
Creating Space Checklist.pdf
Adobe Acrobat Document
122.7 KB