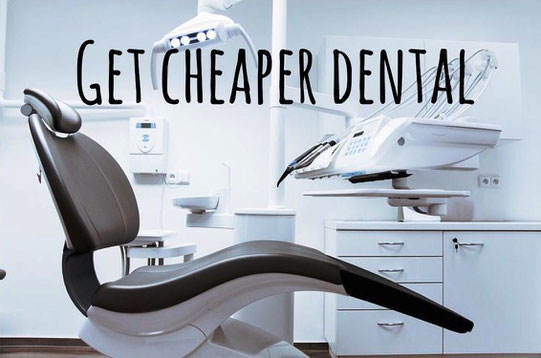 PART OF THEIR MISSION IS  
TO MAKE QUALITY DENTAL CARE MORE
ACCESSIBLE FOR THE PEOPLE OF AUSTRALIA.
A NEW ERA IN DENTAL CARE SO EVERYONE
CAN VISIT THE DENTIST REGULARLY.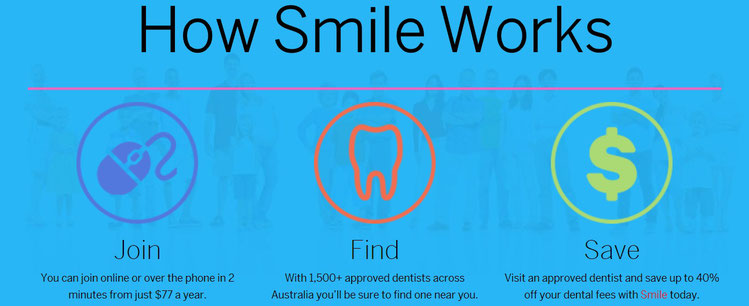 With their mission and care in mind, everyone can benefit from smile, Australia's first dental plan. This is one of those rare companies that actually care and want to make dental affordable so I wanted to recommend them to you.
I stumbled across their website when looking for ways to save on dental treatment for my kids. After looking into everything they had to offer, I joined and now been able to review them for your benefit because I want everyone to save on dental and orthodontics too.
They already have 1 Million members taking benefit and 1500+ dentists across Australia so why not check it out for your family.
Our dental prices here in Australia are up there with the highest fees in the world. It's any wonder people are heading overseas to receive dental treatment for less cost than at home.
With this plan you will save between 15-40% on dental costs each visit.
If you happen to already have private health insurance for dental, you can still join Smile and benefit twice, saving you even more. They've actually partnered with most private health funds to ensure everyone can save even more and save you on items your health fund may not cover.
Membership fees are so low, it will pay for itself after just one visit so the rest of the year you will save money on every treatment available. There are no waiting periods, no limits of benefit, no treatment exclusions and no more paying full price for dental work!
These guys also let you save on Braces!! With savings of 15% of the total cost, it's worth saving up to $800 through smile if your kids need braces and an approved orthodontist is close to where you live. Any amount of saving is worth it.
Finally, a company who actually wants you to save money by providing members benefit with only one low yearly fee to have savings all year. Straight forward, easy to understand and available to all Aussies.
Singles cover is only $77 per year or cover the whole family for only $20 more.
I'm pretty damned excited about helping you all save money so take a look and see what you think. 
MORE INFO 1300 238 648
Or head to smile.com.au
Read more to see if your current dentist is on the list or find your nearest approved dentist.
SO SIMPLE AND STRAIGHT FORWARD:
GREAT SAVINGS
Save a minimum of 15% and a maximum of 40% on all dental treatment.
NO WAITING PERIOD
Join today and benefit instantly. No waiting period at all.
UNLIMITED USE
With no limits on all benefits, you can receive treatment all year without hitting a limit and having to wait.
ALL TREATMENT
All dental work is performed by one of 1500+ Smile approved dentist's including braces, extractions, implants, veneers and crowns.
LOW COST MEMBERSHIP
Membership will pay for itself within the first treatment. Only $77 for singles, $87 for couples or
single parents and only $97 for family membership.
ALWAYS COVERED
Automatically renews each year so you have continuous coverage.