BUDGET SOLUTIONS
FOR YOUR HOUSEHOLD 
Income Outcome Budget Course
A self-paced digital course in eBook format.
Create your own budget using this easy system to control your money.
---
THE KEY TO GETTING OUT OF DEBT
TO GIVE YOU EXTRA INCOME
FOR GROWING WEALTH,
IS GETTING ON A BUDGET.
IT'S THE FIRST LEG OF THE
I've mastered and designed an easier way to budget.
By finding the main causes of budget failure and then finding the solutions, I have turned it into a course (ebook format) 
so you can...
SWIPE MY SYSTEM AND LEARN HOW.
The course is called 'Income Outcome' and it will show you how to get in control of your income to solve the budgeting challenges we all face. 
"A holistic look at inter-connecting aspects of your life and household expenses
to create a budget that will give you the best outcome from your income."
It all starts with a budget...
Most of our decisions are unfortunately based around and depend on money with nearly everything we do having some kind of cost involved.
Most of us have worked out some sort of system that kind of works, but one that probably doesn't prepare for everything that may come up. 
Managing your household finances shouldn't be stressful or restricting. It should be easy, exciting and rewarding when you're able to pay all your bills and achieve goals at the same time. No surprises!  
If you want to get in control of your money but hate the thought of having to do a budget each pay or month? 
- You won't need to do that with this forecast-based system because it covers ALL of your costs; One budget set for the year.
- You don't even need to refine it unless you have to 'find' more money or your circumstances change.
It's so simple to create and follow! And by simple, it doesn't have to be boring. Simple means an easy solution for you.
For clear direction and a few basic steps to set your OWN budget up,
this could be the right system for you. 
My budget will,
HELP
TEACH 
ALLOW
GUIDE 
SOLVE
EMPOWER 
PROVIDE 
It just makes life easier and will change the way you handle your money.
Getting on a budget & driving the road to wealth will mean a lot more freedom in your life.
It's literally saving me in more ways than one.
---
For only $19 (introduction price) 
you'll receive the Income Outcome Course Package including: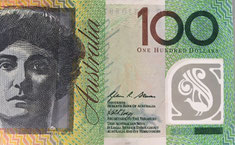 Income Outcome Course & System (pdf)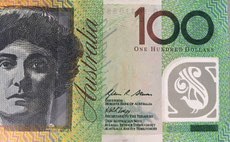 Income Outcome Course Workbook (pdf)
BONUS 'Basic Budget Toolkit'.
A 5pg .pdf you can save & print
anytime you need to refine your budget
when circumstances change.
Access to the private Facebook group for extra support.
---
When you think about your finances, are you filled with sudden 
Stress? 
Panic?
Risk?
Uncertainty?
Overwhelm?
A simple change, like getting in control of your money, will cause a butterfly effect into other areas of your life.  It will change everything financially, but also mathematically, emotionally & relationally.
Combat the above feelings with a simple system to find
Stability
Peace
Money to grow
A comfortable retirement
And most importantly,
not rely on debt throughout your life & money journey.
It is very possible, even on a single income.